Memorable activities by the sea
Experiences by the sea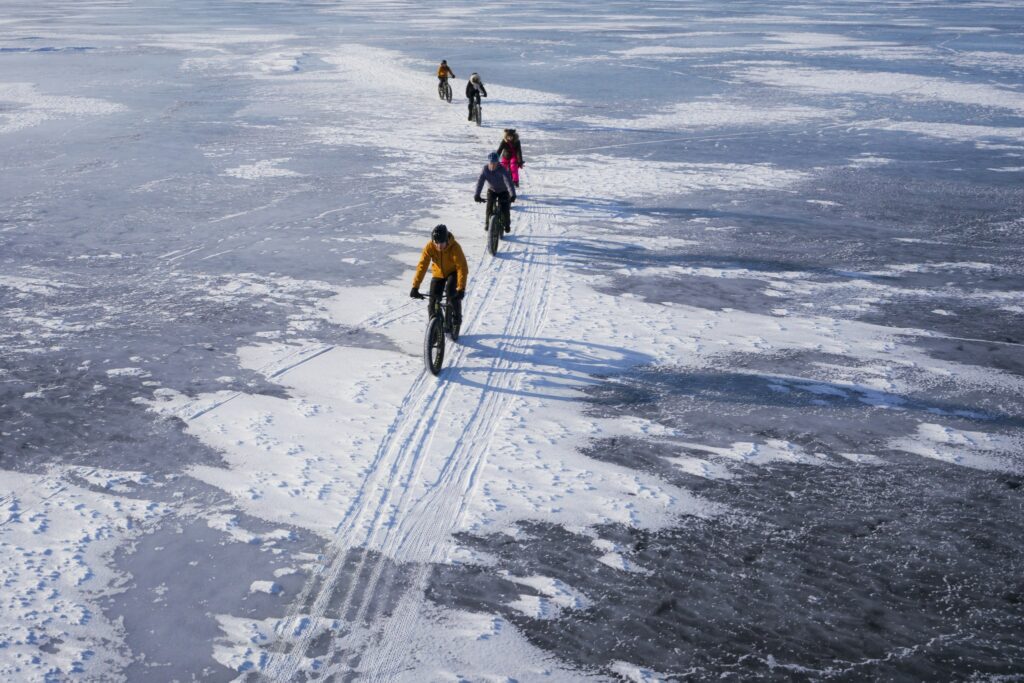 Activities to experience on the sea ice
Have you ever thought about all the things you can try on the frozen sea ice? Ice fishing, biking and snowshowing. Admiring the natural phenomena of northern lights for group or solo.
Read more and find your favourite activities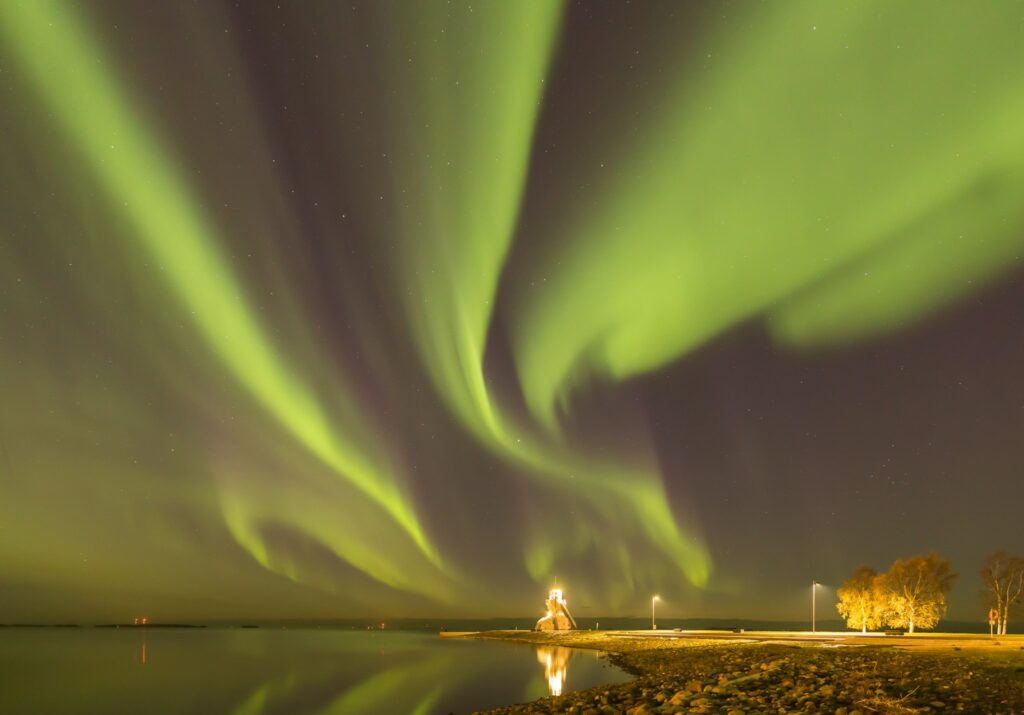 Experience the magical Northern Lights
The Northern Lights, also known as Aurora Borealis, are one of nature's most mesmerizing phenomena.

Where to see? When to see? How to see? Read and learn more about the Northern Lights!
Read more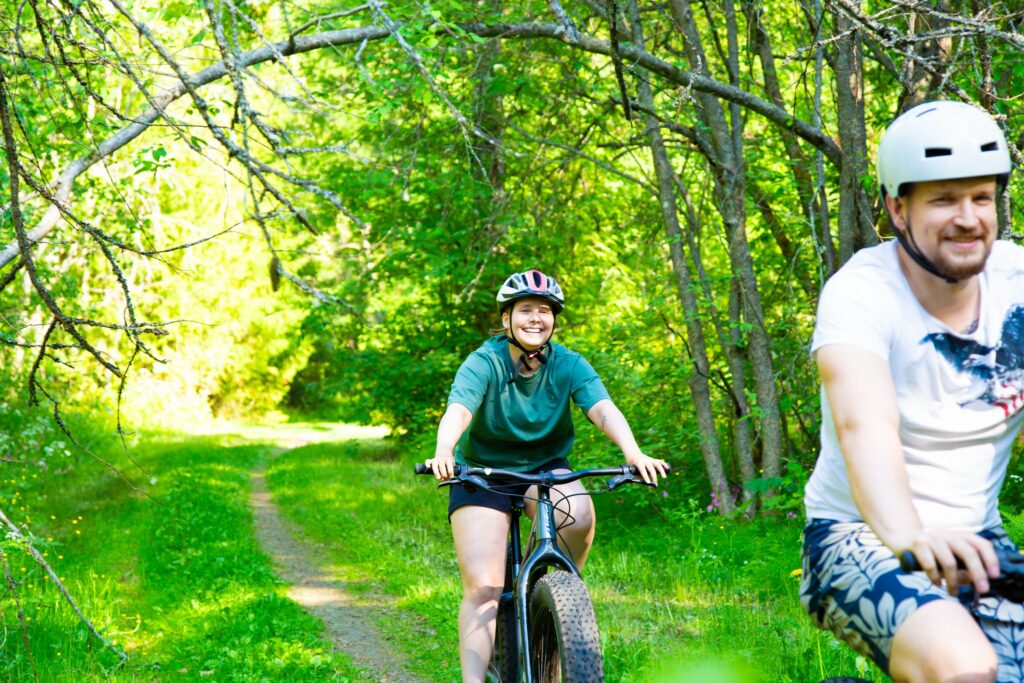 Explore the urban nature on a fat bike
Fat biking is an incredible way to experience cycling and nature in a completely new way. The large tires provide stability on various terrains, whether it's snowy trails, sandy beaches, or root-covered forests!
Read more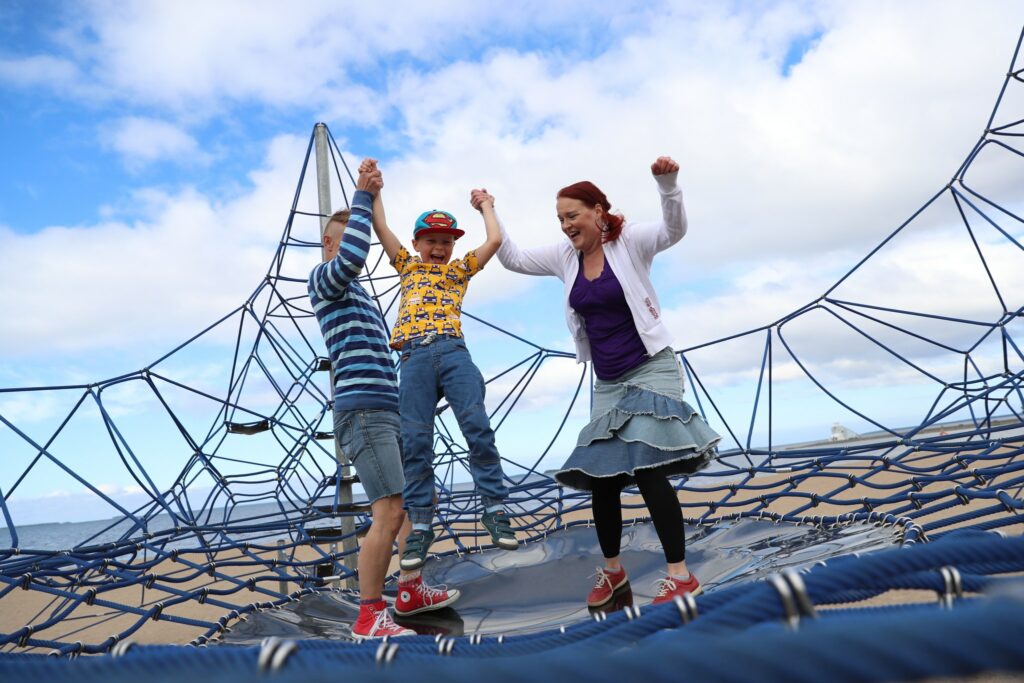 Day trip to Oulu center is a magical one!
Oulu is a city where the list of activities is endless. Its unique location offers versatile opportunities for year-round experiences.
We also recommend these experiences
Oulu Theatre
Known for its high quality, Oulu Theatre is the largest professional theatre operating in Northern Finland, and it offers ambitious productions for the audience's enjoyment. Situated next to the Oulu Marketplace.
Reenis
Reenis is a creative gym for versatile training sessions. It's located 2.5 kilometres away from Nallikari in Meri-Toppila. The facilities include a gym and various types of trampolines.
Nallikari Holiday Village
Leiritie 10 • 90510 Oulu

Reception: +358 44 703 1353 • reception@nallikari.fi
Sales team: +358 44 703 1329 • sales@nallikari.fi