Traditional Holiday Cottages are suitable for 1–5 people. Pets are welcome too!

There are 28 Holiday Cottages available for year-round use. Holiday Cottages are available as studio models as well as larger cottages with one bedroom. The Holiday Cottages are situated in the Pooki and Masto areas; you can check the location of each Cottage area from the area map.
Equipment
All of the Cottages feature a well equipped kitchen, a shower, a toilet, and a small terrace.
Rate incl. bed linens, towels, and a final cleaning. The downstairs beds are made ready. Each Cottage will have bed linens and towels for maxim guest capacity.
The kitchen is stocked with tableware, cooking utensils, a cooker with an oven, a refrigerator, a coffee maker and an electric kettle, a toaster, and a dishwasher.
The combined kitchen and living room has a TV.
The public saunas are free to use depending on the season.
Additional services
A travel bed (ages 0–2) and a high chair can be booked in advance. The travel bed costs 15 € /stay.
Pets are welcome at Holiday Cottages. Pet fee 10 € /day (max 50 € /stay).
Early check-in (starting at 9 AM) and late check-out (2 PM at the latest) are available, depending on the reservations, for 10 € /h. You can enquire about the possibility for an early check-in or check-out from the reception on the day before you are to arrive or leave. PLEASE NOTE: Early check-in and check-out are not possible from June to August.
The age limit for making reservations is 18 years. The check in starts at 3 PM and check out is by 11 AM. Pets are welcome at the Holiday Cottages for a fee of 10 € /day. The pet fee will be charged for the first 5 nights (max. 50 € / stay).
Holiday Cottages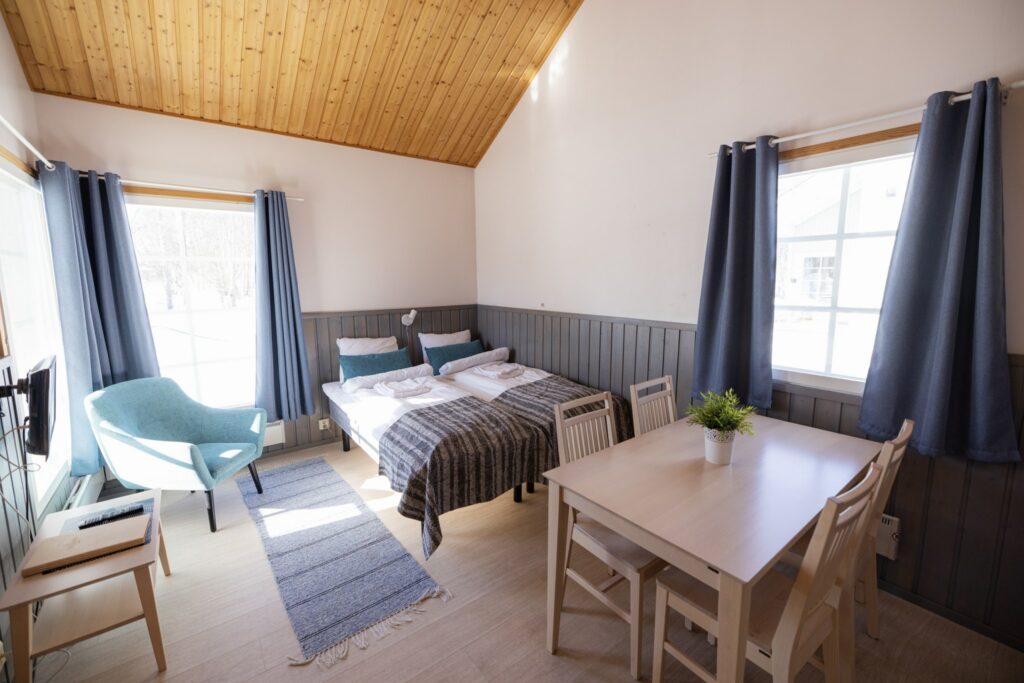 Studio Holiday Cottage 23 m²
Traditional three or five person Holiday Cottage with a combined kitchen and living room, a loft, and its own bathroom.

The three person Holiday Cottages feature two beds in the combined kitchen and living room, as well as one bed in the loft. The five person Cottages also have two mattresses available in the loft. We recommend that the five person Cottages be used to accommodate max. 3 adults (+ 2 children).
Book now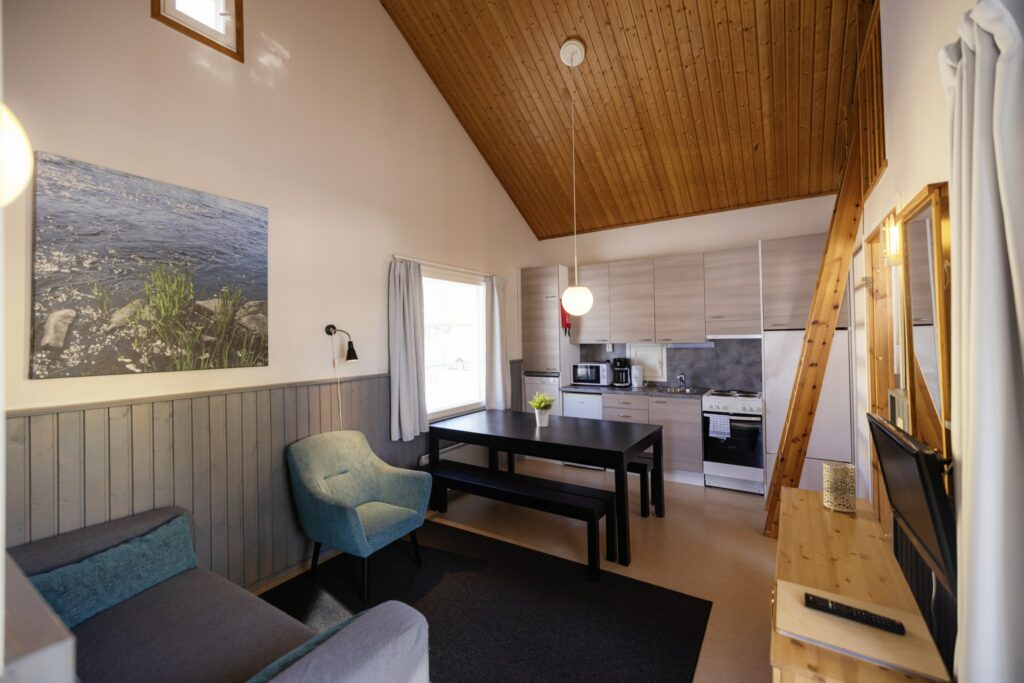 1 Bedroom Holiday Cottage 33 m²
This traditional one bedroom Holiday Cottage can accommodate up to five people. We recommend 3 adults and 2 children.

This Holiday Cottage features a combined kitchen and living room, and its own bathroom. The separate bedroom has two beds, and one bed and two mattresses can be found up in the loft.

Book now
Booking inquiry
Need help to book?
Please contact us via inquiry.
Booking & Cancellation terms
Please familiarise yourself with the booking and cancellation terms before booking.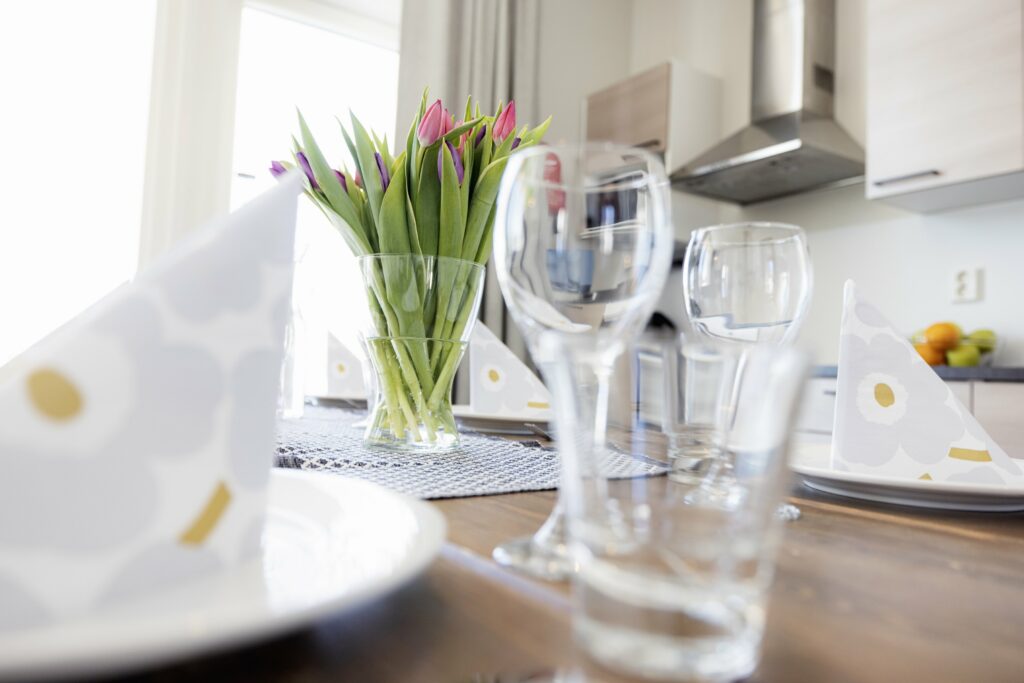 Offers
Check the offers and book your accommodations in Nallikari Holiday Village in Oulu at the best available price.

The prices of the offers are valid when booking directly through Nallikari Holiday Village's booking site.
To the offers
Nallikari Holiday Village
Leiritie 10 • 90510 Oulu

Reception: +358 44 703 1353 • reception@nallikari.fi
Sales team: +358 44 703 1329 • sales@nallikari.fi