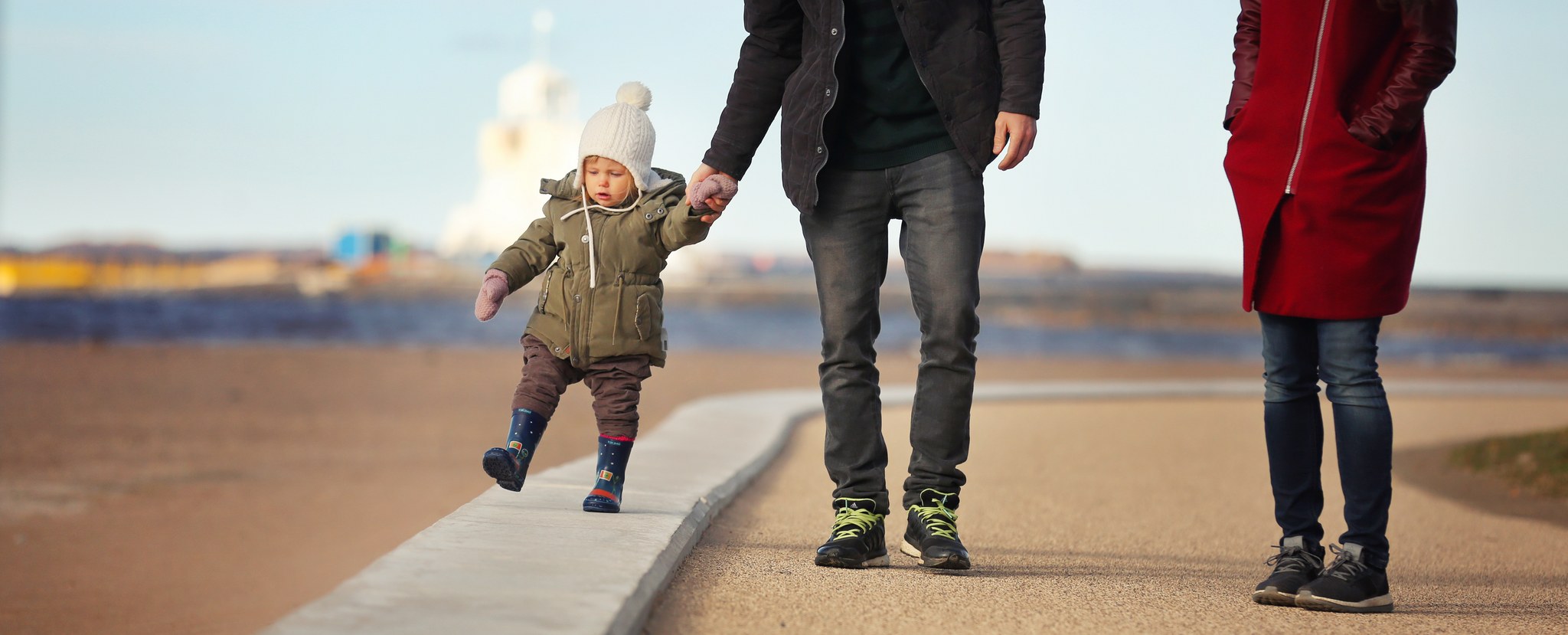 Family autumn vacation in Oulu – Check out tips for Nallikari
Experience a perfect autumn vacation with the whole family in Nallikari, Oulu – enjoy the beach, activities, and delicious culinary experiences.
Fresh air, crunching leaves underfoot, and the dazzling colors of the trees. The closeness to nature, comfortable jogging trails, and the location near city center. Fall is a fantastic time to explore Nallikari in Oulu with the entire family!
Whether you're looking for cozy cottage accommodation in Oulu for your autumn break or a full-service autumn vacation package with activities, Nallikari offers a variety of options. Check out the tips and plan your autumn holiday.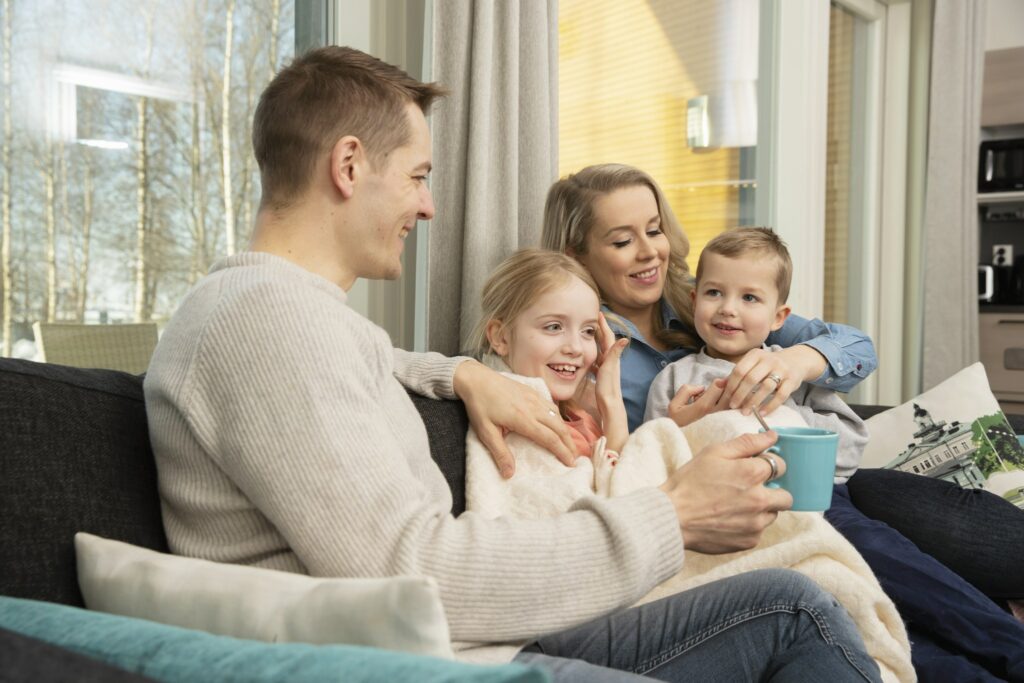 Stay at the cottage in Oulu
Busy routines in daily life, there's a need for quality time with loved ones. Cozy cottage accommodation and relaxing evenings together with the whole family. At Nallikari, you can stay at the beautiful urban nature in traditional cozy cabins and modern Poiju Villas. For those traveling with a caravan or motorhome, there are over 200 camping pitches at the camping area.
Holiday Cottages can accommodate of up to five person and it is suitable for families. It's easy to escape daily life by gathering in the living room and kitchen area or retreating to your own cozy space in the loft. These cabins also welcome pets!
Poiju Villa features two bedrooms and has space for grandparents too! Planning the vacation, playing board games, and enjoying a delightful dinner can all be done at the kitchen table. The evenings are crowned with the warmth of a private sauna and the warmness of a fireplace.
Autumn package for families
Sometimes there isn't time to schedule or plan vacations. Nallikari's autumn package offers a prearranged 3- or 4-day stay at the Poiju Villa, 4-hour tickets for the whole family to the activity-filled Superpark, and a visit to the nearby Dinosauria located next to Superpark. Read more and purchase your package here.
Activities in Nallikari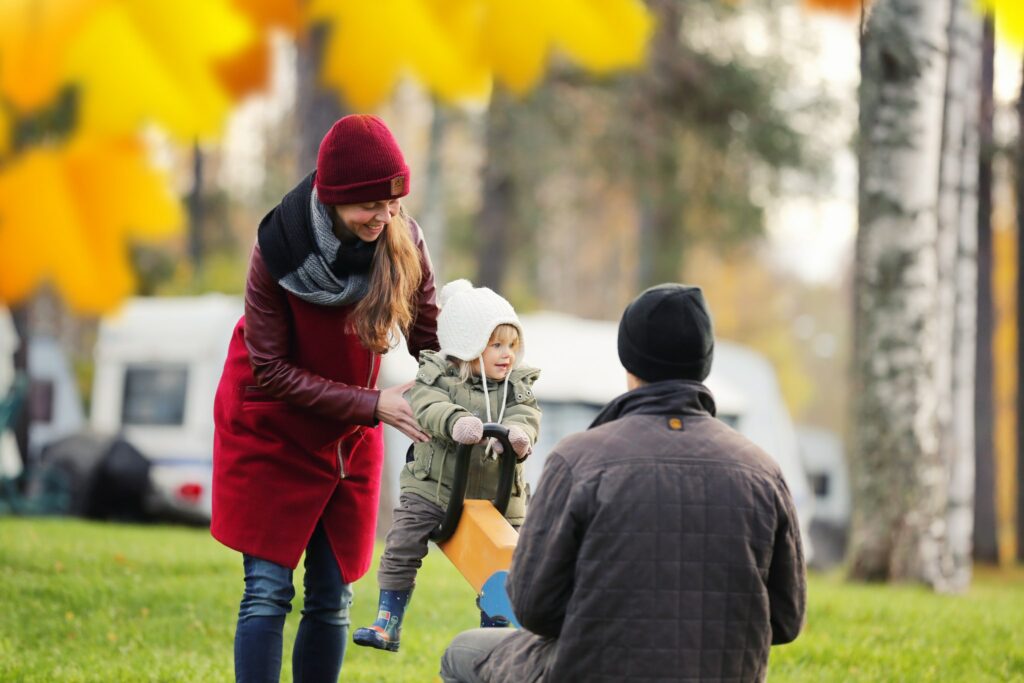 Playgrounds and autumn activities for kids! Crisp autumn days are perfect for outdoor play and adventures. In Nallikari's surroundings, you'll find a large playground as well as several smaller play areas. How about sliding down a slide right in front of your Villa or climbing from the top of the climbing frame on the Nallikari beach? During autumn breaks, kids can also participate in Nallikari Holiday Village's own autumn activities and adventures. Game instructions can be get from the reception.
Guided Activities: Finnaction organizes weekly trips to the waters and nearby nature. A kayaking trip introduces you to Oulu's beautiful river delta, offering a chance to admire the scenery from a new perspective. On fatbike tours, you'll get acquainted with Oulu's most famous sights and the urban nature of Hietasaari.
Rental equipment: Colorful Jopo bikes are available for rent at Nallikari Holiday Village's reception. The reception is more than happy to provide route recommendations and maps for exploring Oulu independently as a family.
Indoor Activities:
Nallisport is an indoor sports center right next to Nallikari Holiday Village. Nallisport offers the opportunity to try popular ball sports like tennis, badminton, and padel.
Creative sport center Reenis is a favorite among older kids, where they can develop coordination skills and enjoy trampolines. Reenis is located about 2.5 kilometers away from the Holiday Village.
Delicious vacation for the whole family
There are plenty of options to have delicious vacation in Nallikari! Well-equipped Villas and Holiday Cottages feature their own kitchens, perfect for preparing breakfasts and dinners together. For groceries, K-Supermarket Toppila, just a couple of kilometers away from Holiday Village, is a convenient option.
During the Nallikari autumn vacation, exploring the local restaurant offerings is also a must.
Nallikari Bakery&Bistro, located in the reception building, offers favorites for the whole family – hamburgers, pasta dishes, and baked potatoes! The Saturdays with a pizza buffet is also a must try. Home made pastries satisfy sweet cravings and you can enjoy them on-site or in the cozy warmth of your Cottage.
Located next to the famous beach, Restaurant Nallikari offers delicious food with stunning sea views. Archipelago style buffet on weekdays, Saturday's brunch and daily á la carte menu gives a lot of options to choose from. They even have own menu for the kids!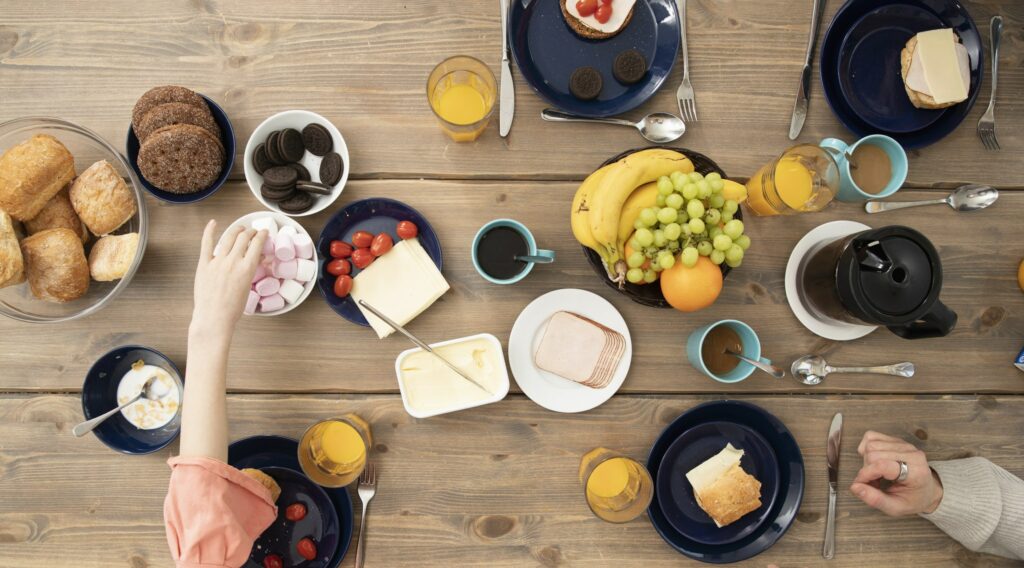 Other things to do in Oulu
Oulu city center, just three kilometers away and located across the beautiful river delta, is a wonderful day trip destination. Public transportation bus number 15, conveniently connects Oulu city center to Nallikari. Tickets can be purchased with a bank card, cash, Waltti card, or mobile ticket. Daily tickets are also available at Nallikari Holiday Village's reception.
Oulu Market Square: Greeting Toripolliisi, the market square statue, and taking a snapshot is a must during any stay in Oulu. The nearby old market hall offers the best treats and local souvenirs for your city exploration.
Hupisaaret city park: The lush Hupisaaret islands spread out in the immediate vicinity of Oulu city center. Oulu's most beautiful playground, numerous small bridges, and the relaxing sound of streams ensure that both children and adults enjoy the area.
Indoor activity park SuperPark: Located in Oulun Limingantulli, about 8.5 km from Nallikari, SuperPark offers ball games, climbing adventures, and trampolines for a fun and active family time, regardless of the weather.
Dinosauria exhibition: The Dinosauria exhibition, located within Oulu's SuperPark premises, is a fun time-travel experience for the whole family. The exhibition features moving dinosaur figures and offers a chance to learn more about the exciting history.
For more tips to Oulu and its surroundings in autumn, visit VisitOulu's website!
Explore the autumn accommodation offers here and book your autumn vacation in Nallikari for the whole family now! Options include a specially designed autumn vacation package for families.