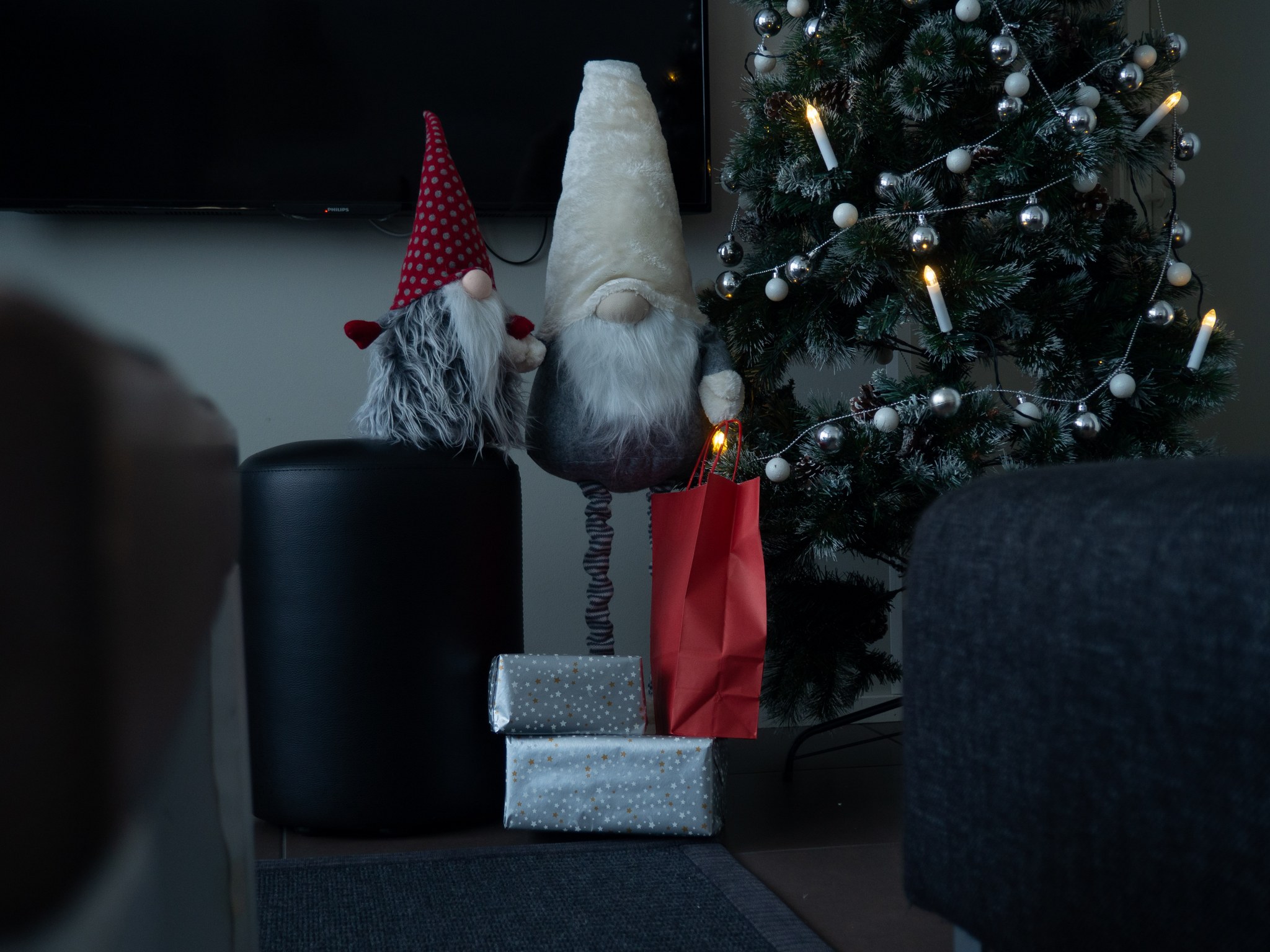 Enjoy the pre-Christmas time – Explore the selection by the sea
The Christmas party season is here again, and what is better way to celebrate it than spending time in the beautiful Nallikari area in Oulu? This article is dedicated to small business groups and private friend gatherings looking for an unforgettable Christmas party experience before the exact Christmas. Welcome to discover what Nallikari has to offer for your holiday celebrations!
Poiju Villa – The ideal accommodation for the festive season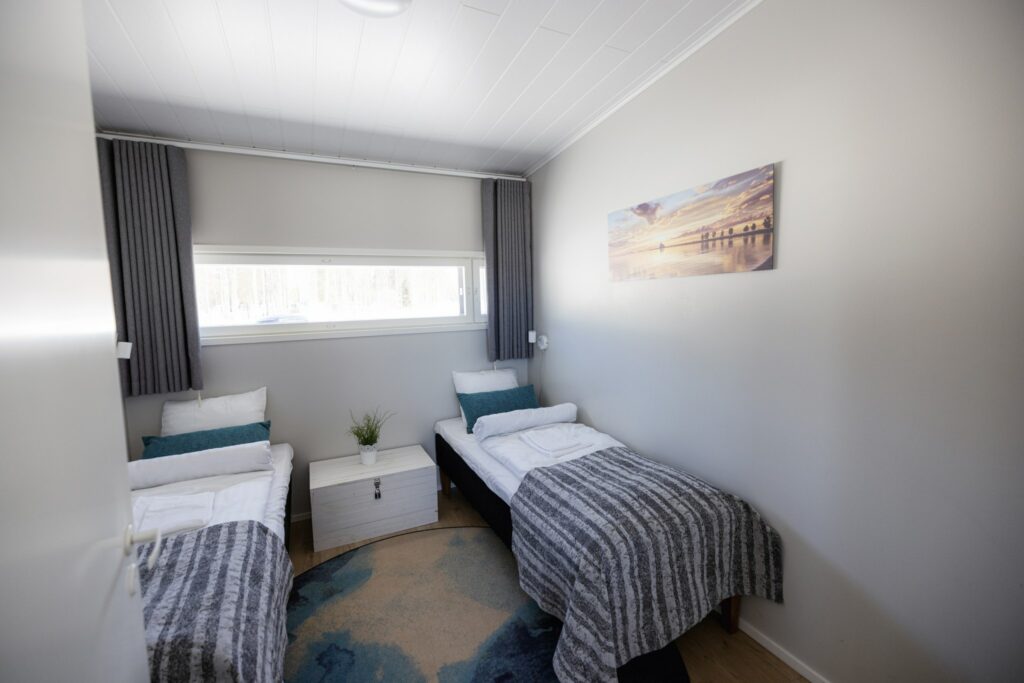 The first step in organizing the perfect pre-Christmas parties is to find a suitable base for them. Nallikari's modern Poiju Villas are an ideal choice from both an accommodation and relaxation perspective. Additionally, the area offers sauna facilities, restaurants, and activities!
Nallikari's modern Poiju Villas are an ideal choice from both an accommodation and relaxation perspective. In addition to comfortable sleeping arrangements, the Poiju Villas offer spacious and cozy areas for group gatherings. The open-plan kitchen and dining area boast a table for six, perfect for hosting festive dinners and engaging in board games or lively conversations. The sauna ensures a warm and relaxing experience, while the spacious terrace offers a refreshing contrast.
Recreation and sauna facilities with sauna yoga exercise and hot tub relaxation please!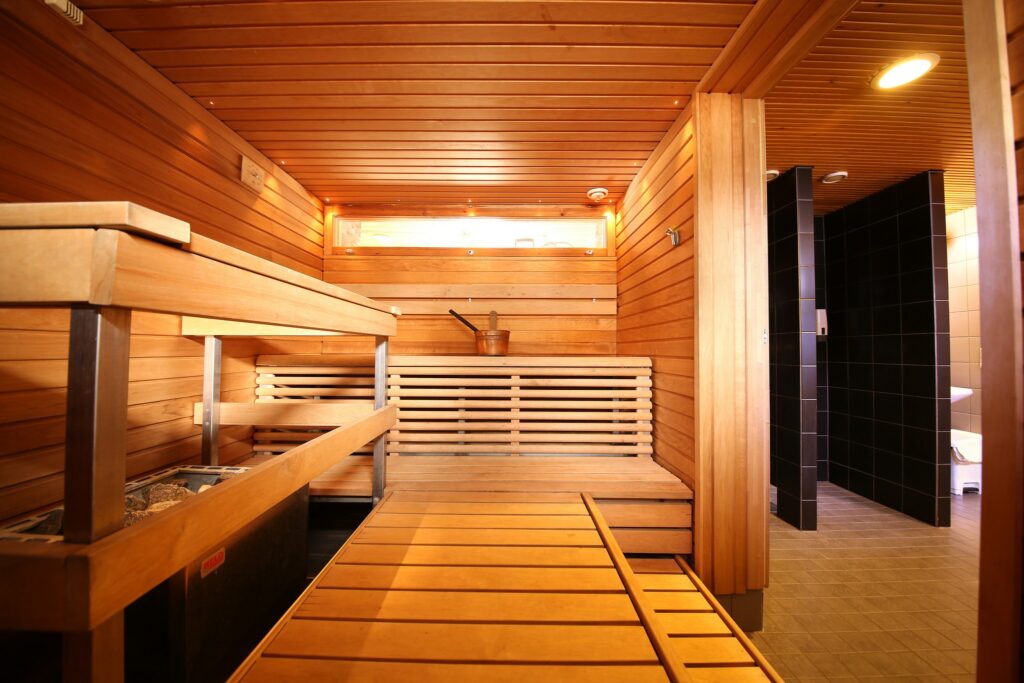 While Poiju Villas are perfect for accommodation and peaceful evening gatherings with a small group, Nallikari's sauna and meeting facilities expand the possibilities for planning active pre-Christmas parties.
Sauna facilities of Meriholsti features two saunas and can accommodate up to 20 people at its best. You can even rent a hot tub outside , and Nallikari can organize relaxing sauna yoga sessions for you. You can bring your own refreshments or order catering services. For those seeking a full-service package, Nallikari's sales team is happy to assist.
Activities and cultural experiences
After sauna sessions and christmas food, you may want some fresh air, physical activity, and cultural experiences with your team. Take a trip to beautiful Nallikari beach or try fatbiking on the Hietasaari recreational trails. It's advisable to rent the bikes in advance from Finnaction's online store, and guides can be arranged if needed. You can find other fun group activities here.
For those hungry for culture, suitable options are located just about 3.5 kilometers away in downtown of Oulu. With this ready-made theater package, you can enjoy a touching performance based on Tommi Kinnunen's bestselling novel, 'Ei kertonut katuvansa' (performed only in Finnish). Oulu Theater also offers various theater tours, and it's possible to arrange meals as part of the program.
Don't miss these events
October 4-8. The Irish Festival of Oulu: The world's northernmost Irish festival takes place in Oulu! Expect plenty of music workshops, storytelling, films, and Irish music.
November 17-19. Lumo Light Festival: Lumo illuminates Oulu's city center with art and events during the darkest days of November. The event is free and spreads across the downtown area.
Also, check out the gigs and events at places like Mallassauna, Voimala1889, and 45Special.
For more tips on Oulu and the Oulu region's Christmas party season, conveniently visit VisitOulu's website!
Explore Nallikari's pre-Christmas party packages here and book a refreshing time together for your business group or friends!

Got a unique idea in mind? Leave a group offer request here, and we'll gladly tailor the perfect Christmas party for your group!"