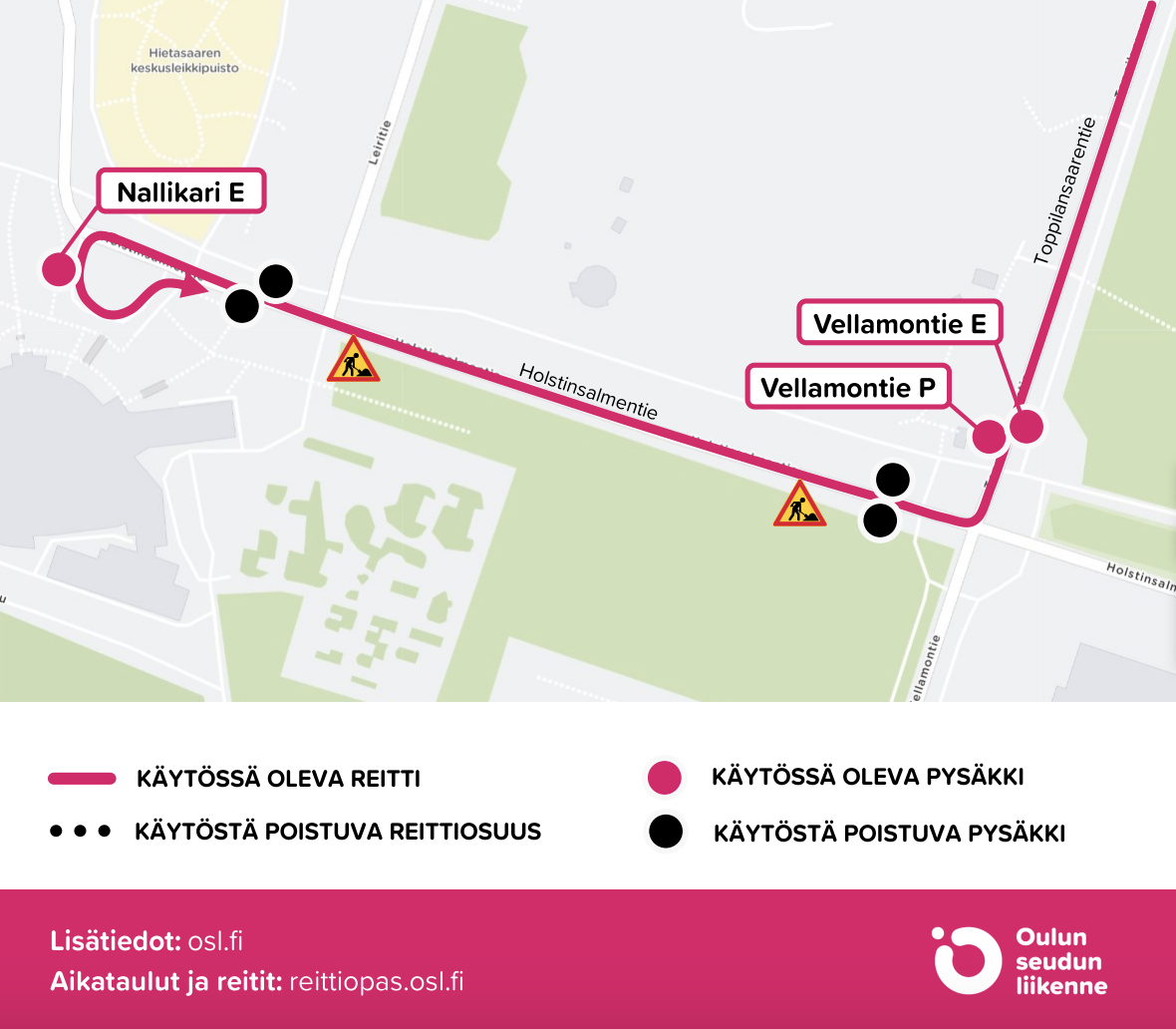 Bus schedules and stops winter season 2023-2024
Bus number 15 will continue to operate between Nallikari and the city center during the upcoming winter season from August 10, 2023, to June 2, 2024. Winter brings changes both to schedules and stops.
The local bus company Oulun seudun liikenne will switch to winter schedules starting from August 10. Line number 15 will continue its service between Nallikari and the city center daily with slight schedule adjustments. Additionally, Line 15N will operate on Friday and Saturday nights. With these minor schedule changes, Oulun seudun liikenne aims to better meet passengers' needs and enhance comfort and efficiency during travel.
New Schedules of line 15
The new schedules for Nallikari's bus service can be found on the website: https://www.ouka.fi/oulu/joukkoliikenne/linja-nallikari-talvi-23-24. The new schedules will take place on August 10 and remain in place until June 2, 2024. The schedules provide information about timetables, routes, and stop times. Payment can be made with debit/credit cards, cash, the Waltti travel card, or mobile tickets.
Stop Changes in Nallikari
Oulun seudun liikenne also informs that roadworks on Holstinsalmentie will lead to stop changes starting from August 10, 2023. Nallikari E stop will be relocated to the turning area, and at the same time, the old Nallikari P stop will be discontinued. Additionally, Vellamontie E and P stops will be moved to the side of Toppilansaarentie. Temporary arrangements will be in place for approximately 1-2 months, and forthcoming changes will be informed on the Oulun seudun liikenne website. These changes are designed to enhance traffic flow and passenger safety during the roadworks.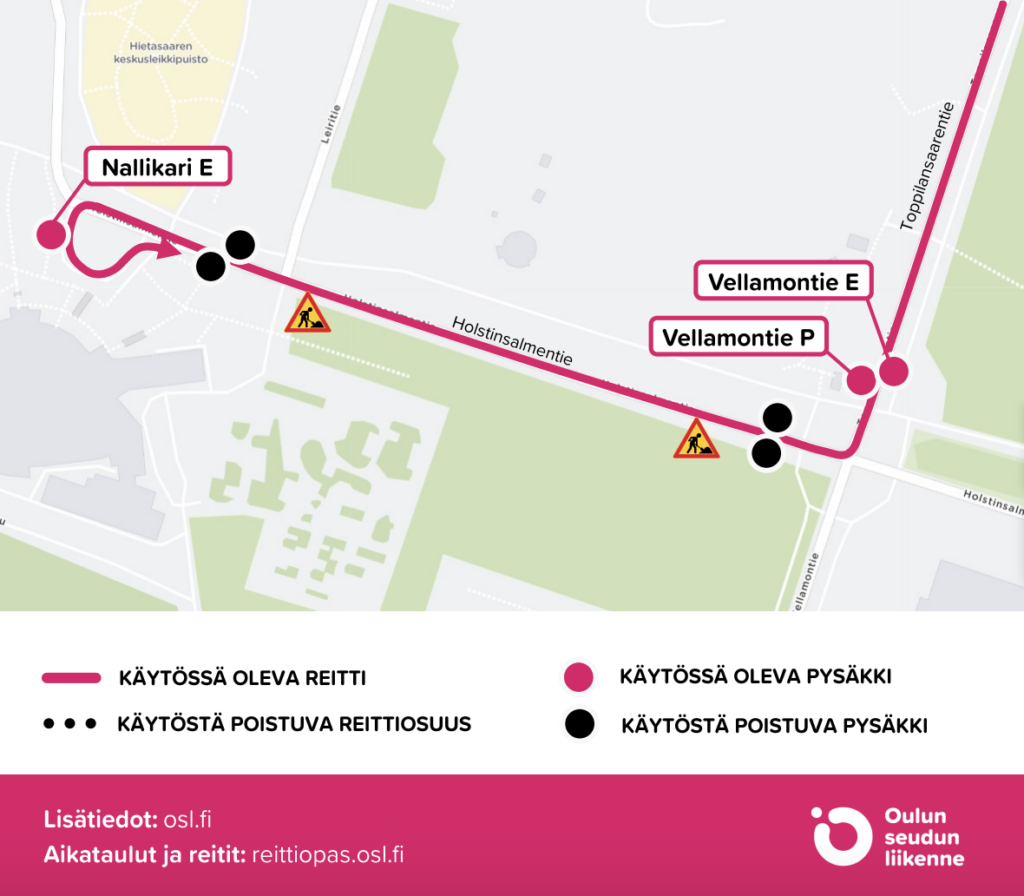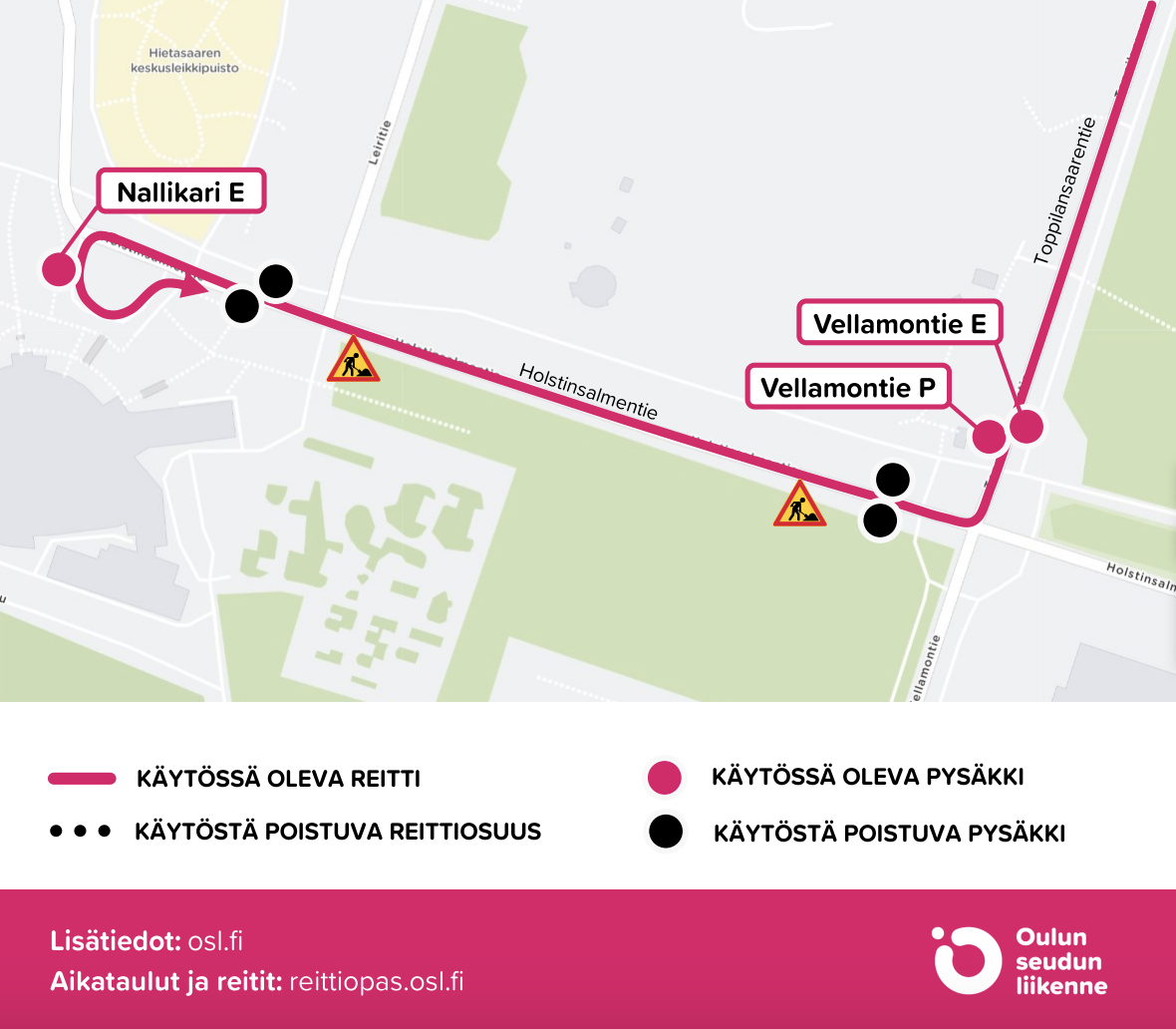 For more information and updates, please visit oulunjoukkoliikenne.fi. We appreciate your cooperation and wish you pleasant journeys with Nallikari's new bus schedules!