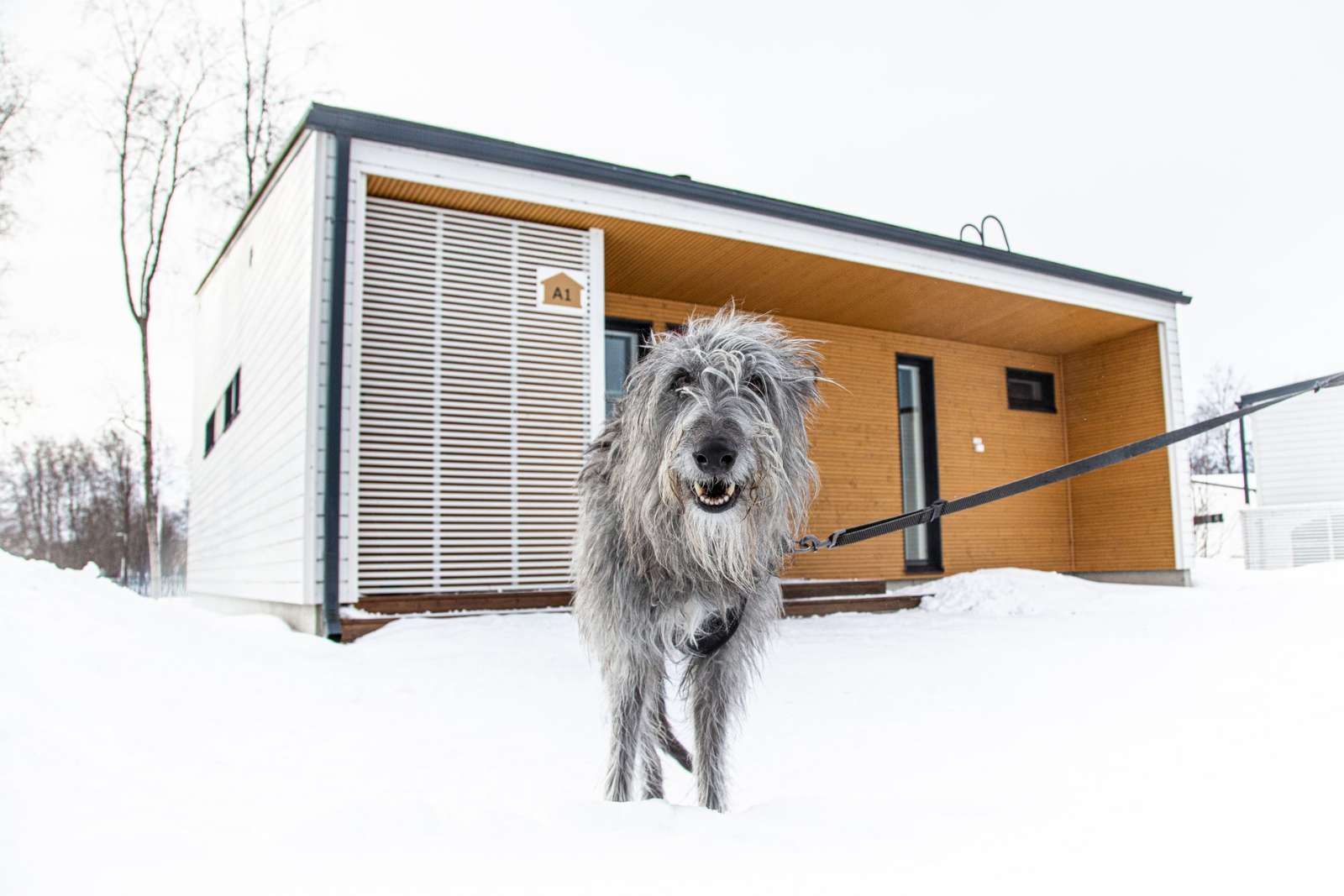 More accommodations for pets – see our Soolo apartments
We have listened to feedback from our guests, and we have added more pet-friendly accommodations to Nallikari Holiday Village. Starting today, pets will be welcome to certain Poiju Villa Soolo apartments, too.
Poiju Villas in single or two-dwelling houses can now be found as their own category while booking via the Nallikari Holiday Village's booking service. Single accommodations can be found while booking under the name Poiju Villa Soolo. Accommodations in two-dwelling houses can be found under the name Duo. While this renovation was going on, some of the Soolo accommodations were turned into pet-friendly properties in accordance with our guests' wishes. This change will come into force on 1.3.
Nallikari's staff is happy with this change: "Thanks to this, we can now serve our guests even better and offer more accommodations to those travelling with their pets. This change will be a great addition to our current selection," say the reception staff.
Other Villa accommodations will continue as pet-free properties that suit those allergic to animals. "We would like to remind those of our guests who are travelling with their pets that they should always let us know in advance that they are bringing their pets, so that we can make sure that the accommodations are pet-friendly. If we have not been told in advance that you are bringing your pet, we cannot guarantee pet-friendly accommodations. This is due to there being only a limited number of pet-friendly Villa accommodations available," the reception staff add.
The pet fee for Soolo accommodations is €20/day (max. €100/stay). Bookings that have been made before 28.2. have primarily been transferred to Duo accommodations. Due to the booking situation, some of the existing bookings may need to be changed to Soolo bookings. If you absolutely need to have pet-free accommodations due to e.g. an animal allergy, please get in touch with the reception via e-mail or phone before your arrival.
For more information:
Reception tel. +044 703 1353, 1353 • reception@nallikari.fi
Read more about travelling with pets in Nallikari.
Get to know the Poiju Villa accommodations.