Nallikari's diverse range of accommodations offers great options for larger groups. Whether it's school trips, sports events, or corporate team-building days, family reunions, weekend getaways with friends, or family vacations, Nallikari has something for everyone. Activities and dining can be conveniently arranged alongside accommodations.
Learn more about the options and request an offer!
Poiju Villa for 4-6 person
The 54 m² Poiju Villas are designed to accommodate groups and feature two bedrooms with four beds and a convertible sofa bed. These modern villas provide ample space for communal activities and dining. The fully equipped kitchens allow for preparing meals and cooking together as a group. Additionally, the villas include a private sauna, a separate toilet, and a spacious terrace.
Poiju Villas are recommended for a maximum of four adults and two children. There are both semi-detached Duo apartments and individual Solo apartments available. Please note that Duo apartments are pet-free.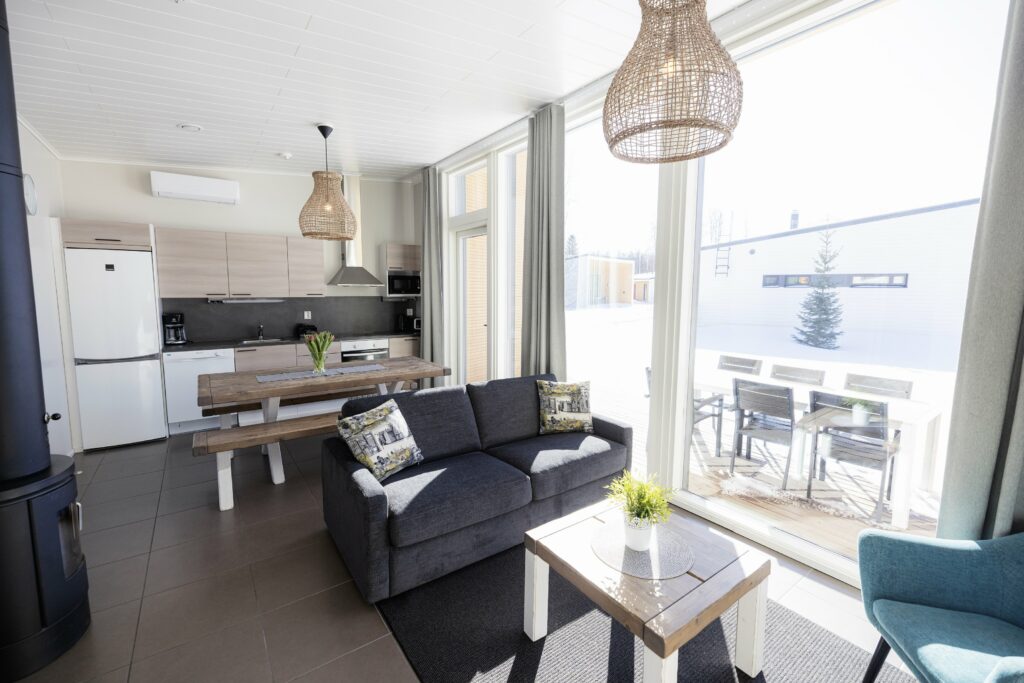 Villa Försti & Villa Seilori for 8-12 person
Villa Försti and Villa Seilori are both 108 m² villas consisting of two interconnected six-person apartments with a connecting door. Both villas are pet-free, and Villa Seilori is also wheelchair-accessible.
Villa Försti and Villa Seilori are suitable for various groups. The connecting door between the apartments brings the spaces together while also providing privacy, making them ideal for multiple families or teams traveling together. The villas are excellent for accommodating large groups and hosting small gatherings.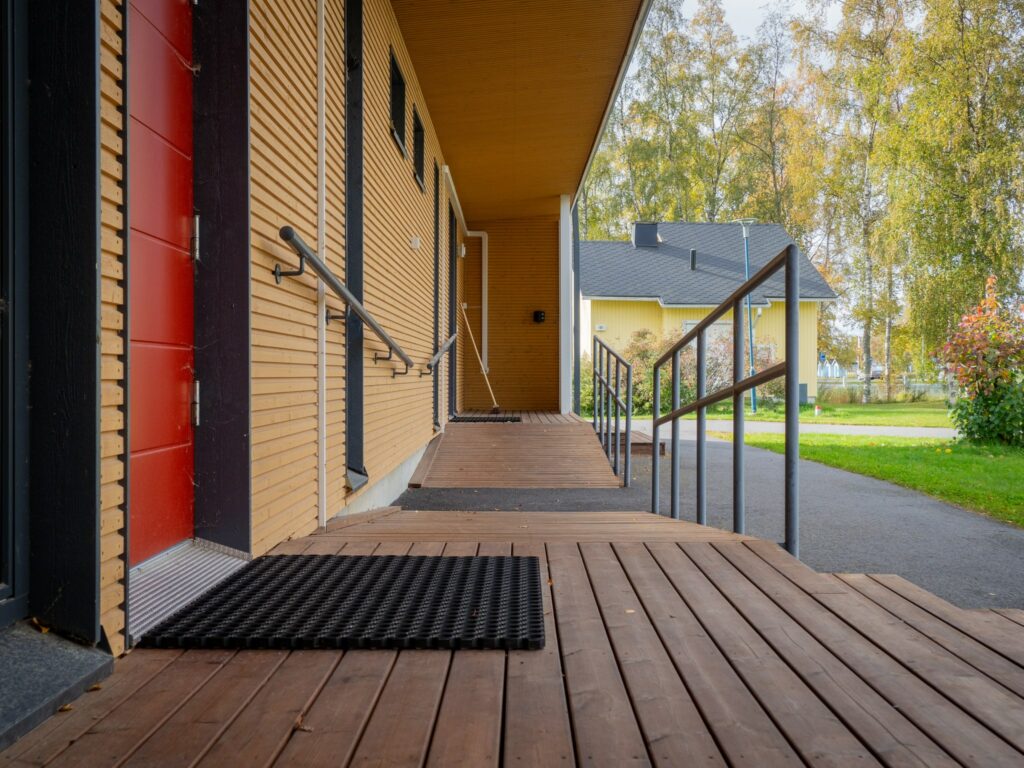 Villa Kippari for 6-8 person
Villa Kippari, the three-bedroom, 92 m² villa, is the largest individual villa at Nallikari and can accommodate groups of up to 8 people. Located closest to the beach, it offers a spacious living area, a separate toilet, and a private washing machine, providing comfort and convenience for longer stays.
The villa's generous living spaces create a relaxed and cozy atmosphere, perfect for enjoying quality time and celebratory moments with the entire group. Whether you're planning a casual gathering, a game night, or even a shared cooking session, Villa Kippari provides the ideal setting for every occasion.
For special events and meetings, the Villa can accommodate up to approximately 15 people. The dining arrangements work well on the kitchen tables, and the sauna area includes a separate mini fridge. Additionally, a hot tub can be arranged on the Villa's terrace.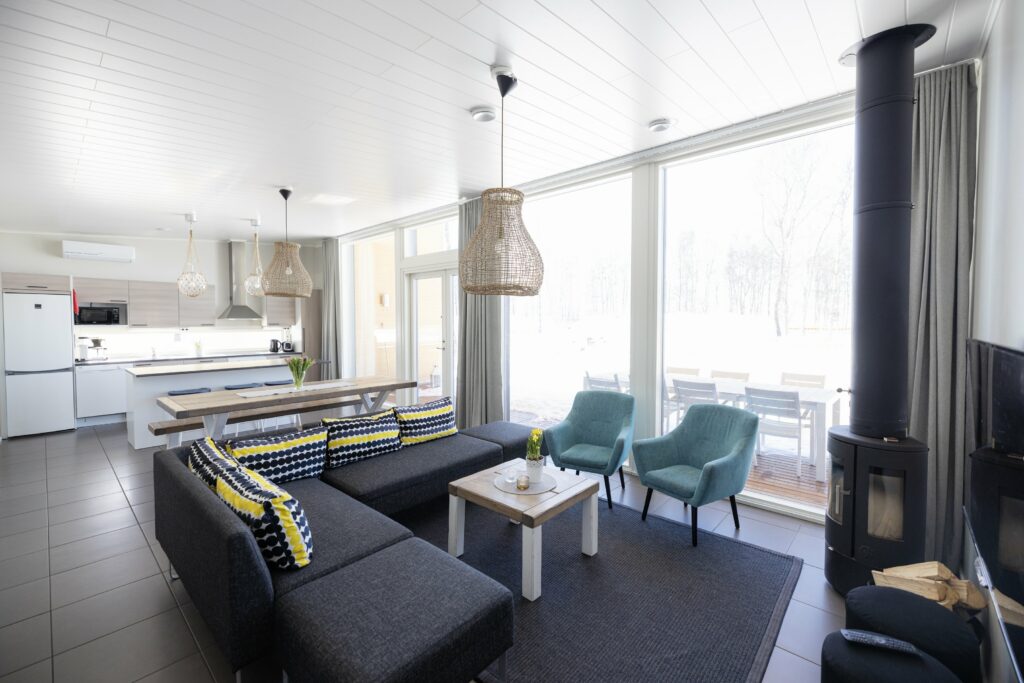 Holiday Cottages for 3-5 person
Holiday cottages are an ideal choice for smaller groups, offering affordable basic accommodation close to Nallikari's activities and services. The cottages feature a small combined living and kitchen area, a bathroom, and a loft with one bed. The Studio Cottages have two beds in the living and kitchen area, while the One-Bedroom Cottages have the beds in a separate bedroom. Some cottages also have two additional mattresses on the loft. Each cottage has a complimentary parking space in front. Subject to availability, there is space for larger vehicles at our campsite.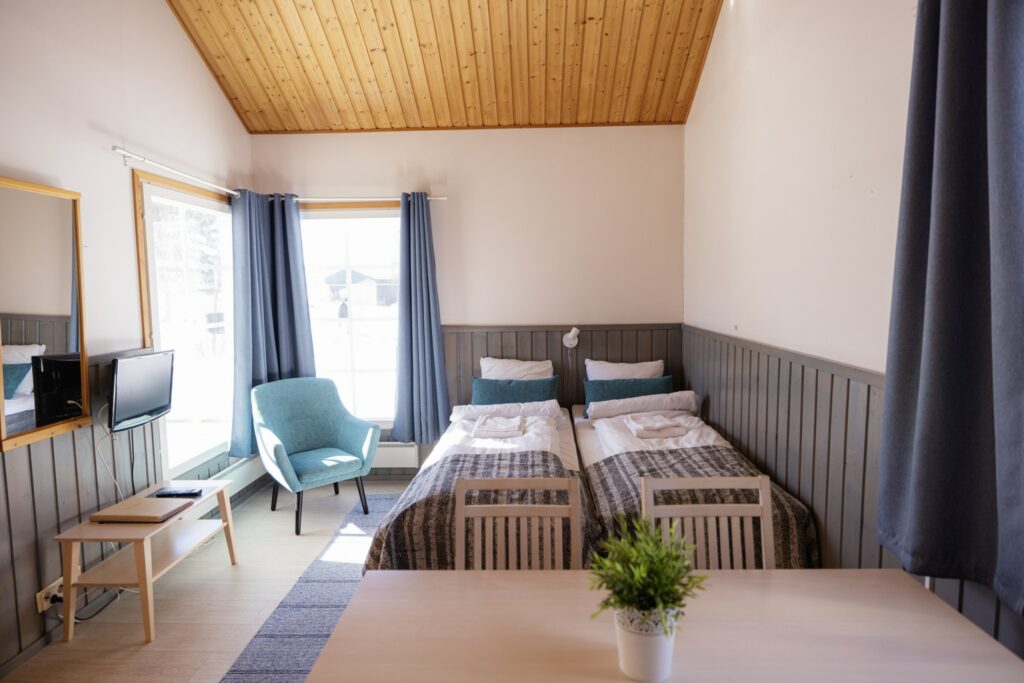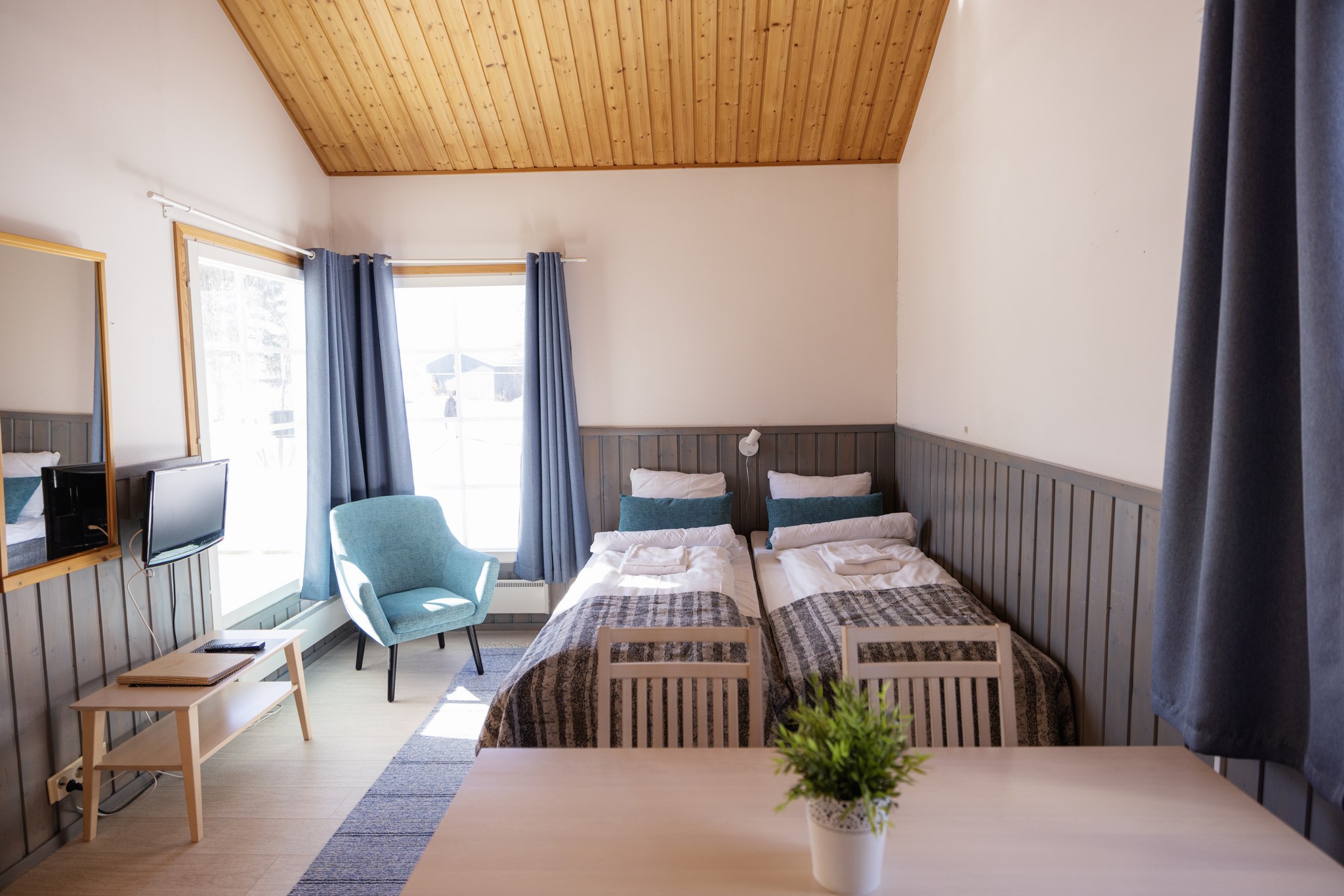 CONTACT
+358 447031329 • sales@nallikari.fi