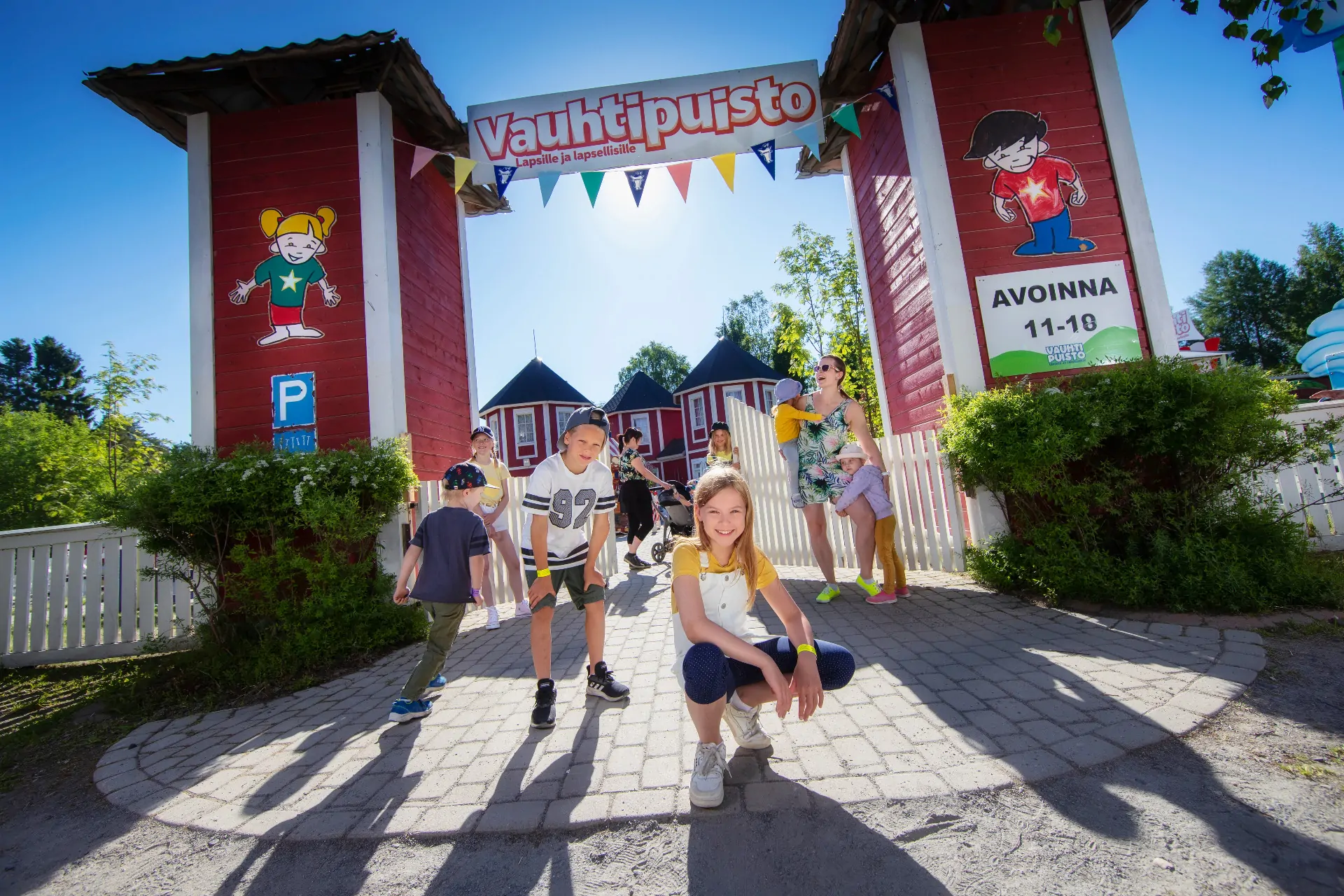 Summer deal: Vauhtipuisto 1=2
Vauhtipuisto amusement park next to our Holiday Village offers two days of fun for the price of one!
The discounted tickets are only available for Nallikari Holiday Village customers and can be purchased only at the reception. The ticket can be changed for a two-day bracelet at Vauhtipuisto's ticket office. Vauhtipuisto is open daily from May 27th to August 6th from 11 am to 6 pm.
SPECIAL PRICES
Bracelet under 110 cm 20€ / 2 days
Bracelet over 110 cm 26€ / 2 days
Bracelet adults 20€ / 2 days